Sunday Thought – 19.11.23
Storm Debi has done her worst and has moved on but the UK Met Office already has a name for the next official storm: Elin. Storms are named to help communicate the risks of severe weather, i.e. when they're deemed to have the potential to cause 'medium' or 'high' impact. In the New Testament of the Bible there are at least two occasions where Jesus' disciples were fearful of their lives in a storm while at sea (Matthew 8, 14) and each time Jesus acted to save them from its dangers.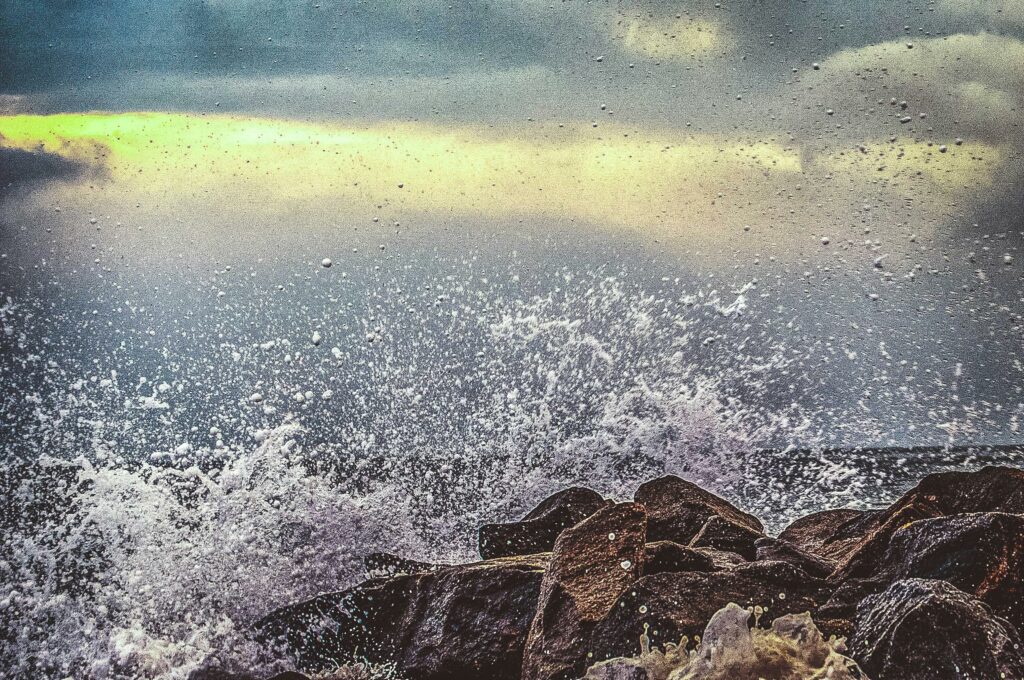 On the first occasion, whilst Jesus was in the boat with them he calmed the storm by his voice. The disciples "were amazed and said, 'What kind of man is this? Even the winds and the waves obey him!'" (NIV, Matthew 8:27). On the second occasion, the disciples were alone in the boat but then, to their shock, saw Jesus walking on the raging sea to reach them. The storm calmed as soon as he climbed into the boat leading his followers to declare, "Truly you are the Son of God" (NIV, Matthew 14:32-33).
In our lives we experience many storms which can have 'high' impacts on what we experience. However, the Christian view can be summed up by an old children's chorus: "With Christ in the vessel we can smile at the storm" (Unknown author). It's not that Christians won't go through stormy troubles or that they won't last a long time but rather that when Jesus is in a person's life he promises to go through troubles with them and can provide a way out of them. Who is with you in life's boat today?
Prayer Points for the Week:
Pray for UK charities as they seek to help people struggling with winter costs and related difficulties.
Pray that the recent outbreak of cholera in Zimbabwe will abate and for medical care to reach and save lives.
Please pray for the situations in Ukraine and the Middle East. For peace; for aid to get through to those in need; for those mourning the loss of loved ones.